Make your organisation more efficient and transparent
in the long term with the association software optimised for you
unitop NPO Association – the integrated association software
Use it to handle not only your day-to-day business, but also your financial accounting and document management.
As an interest group, association, educational institution, chamber, party or charitable organisation you handle a wide range of tasks: you manage members, bodies and donations, you organise and run events, you calculate and register contributions and seminar fees and much more. unitop NPO Association software enables you to realise your vision of an efficient and transparent organisation.
unitop NPO Association is an integrated association software with which you can tackle all tasks based on a database. However, by introducing this software into your association, you not only ensure high-quality but also harmonised processes that help to reduce errors and duplicated work.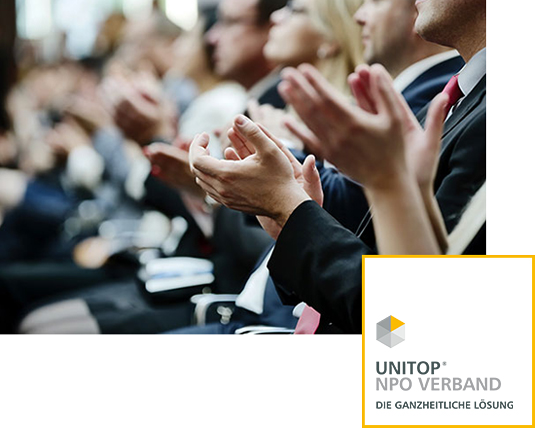 unitop NPO Association is a certified association software. Its quality is regularly audited by Microsoft. It is also future-proof as Microsoft and GOB are continuously further developing it. It is suitable for any size of organisation – even for yours – thanks to its scalable design.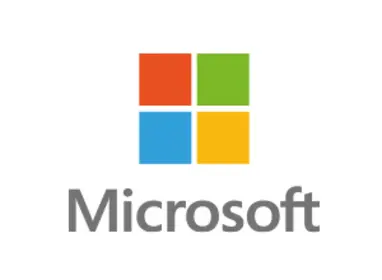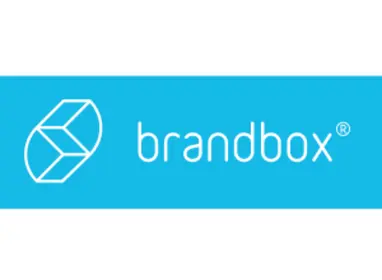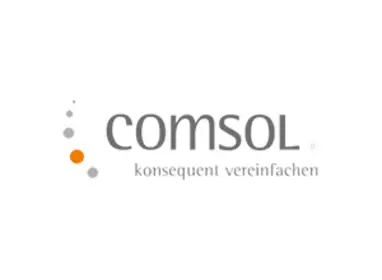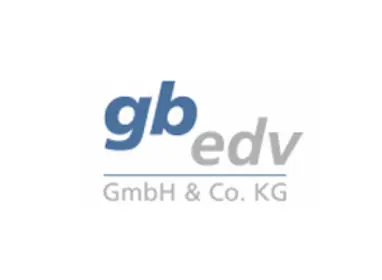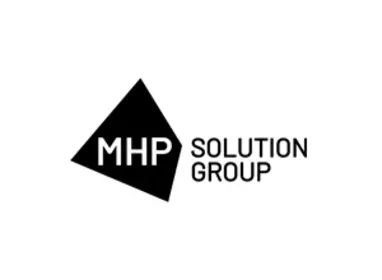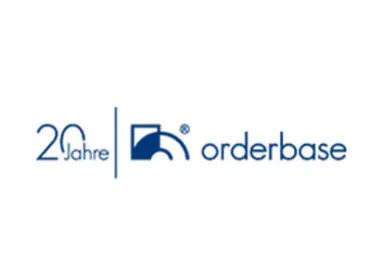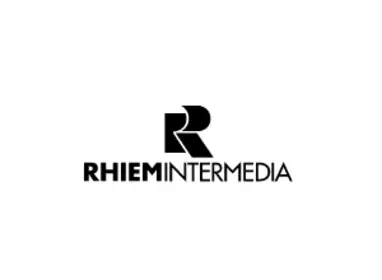 Association software with one database for all your tasks
From address management to events management
unitop NPO Association is an integrated association software that seamlessly covers your requirements. It ensures that there is a perfect synthesis of all processes and that internal and external communication works properly. It stands out thanks to a scope of services that is more extensive than with any comparable solution. The following excerpt will give you an overview of our software:
An excerpt of what unitop can do:
No matter whether you organise postal or digital mailings – you have access to your entire database and can select the recipients individually in the campaign management function of your association software. You are assisted by intuitive processes and by an easy-to-use selection screen. You can store defined selection criteria and use them again in future mailings.
After having made a selection, you can compare it to "blocked lists" to ensure that you only write to unblocked contacts. You can print and send your mailing or transmit the contacts selected with your association software to the contracted service provider.
You manage committees, bodies and working groups. You can record these with the committee management function in the unitop Association management module, including participants, functions as well as starting and leaving dates. You therefore always know who has/had which role.
Would you like to communicate with your committees or individual members? You can do this directly out of our association software. Your correspondence is stored in the committee but also against each committee member. You can also record your meetings here in addition to data, venues and agendas, which you can assign to all participants or representatives sent by them if necessary.
If you pay the participants of the meeting any travel or expense allowances, you can authorise the payment of these directly from the respective meeting overview. These are automatically included in the next payment run through the integrated financial accounting function in your association software.
The cost accounting function in your association software not only offers you cost-centre and cost-unit accounting but also a financial controlling tool that you can use to evaluate any number of dimensions (e.g. the cost centre, cost unit, region, campaign, etc.). The individual dimensions can be combined with each other and arranged hierarchically so that they meet your cost accounting requirements. You can also budget in every dimension – for convenient planning of your budget.
The address management function in unitop Association is more than just a CRM: It is an association-specific relationship management for your organisation. Store any number of addresses for each contact and specify the preferred address for correspondence. Link multiple contacts and specify in which functions the contacts are related. Plan your activities through task management and have internal system workflows remind you of important tasks.
You will find any contact immediately in your association software thanks to the phonetic search, regardless of the size of your address database. You can maintain all contact data easily on the clearly arranged contact card. You can see at a glance through the cockpit function if you are dealing with a member, a committee member or a seminar participant, for instance.
With unitop NPO Association you get a complete and professional document management system. It reduces your employees' search and handling times by using document management for the transaction-based and contact-related storage of incoming and outgoing correspondence, such as incoming mail or e-mails. In addition, your association software supports document versioning so that you always work on the current version, especially when creating complex documents, such as agreements. You can also make stored documents unchangeable.
If you need to manage donations, this function in your association software provides you with a professional tool to register, acknowledge and thank donors for donations. It makes processing donations much more time-efficient and it also ensures that your donation receipts comply with the statutory requirements. You receive more than 2,500 individual donations each year? Then you should find out more about unitop Fundraising.
No matter whether you manage a few items in your office or have multiple warehouses: The enterprise resource planning (ERP) function in your association software provides you with professional support.
Store supplier-related purchase prices and sales prices for your items by customer groups (e.g. members). The system supports you with order proposals based on minimum quantities so that you always have the right number of items in stock. You enter orders manually or automatically via an interface, for example, from your online shop.
When you have picked an order, the enterprise resource planning (ERP) function supports you with the shipping so that your members and customers receive the goods that they have ordered as quickly as possible. Should you receive a complaint, you can handle this easily through your association software.
Do you offer your members seminars or events? The events management function in the unitop NPO Association software provides you with comprehensive support – from planning through to invoicing. For example, you benefit from event-specific checklists during the planning phase. Would you like to calculate the cost of an event? Then budget all income and expense items and let the system calculate the break-even point of your event.
Of course you can assign participants, speakers, rooms and resources, such as projectors and catering to your events. If a participant cancels their place, you can process this information with easy rebooking and cancellation functions in your association software. You can create the correspondence to your event with the events management function, from the confirmation of registration and list of participants through to creating invoices and the certificate of attendance.
The financial management function in your association software supports you with all internal and external accounting tasks.
The general ledger accounting function allows you to manage several financial customers so that you can clearly separate the operations of the association and commercial business as well as any other customers from each other. You can consolidate customers and exchange documents electronically between customers – for example, if the commercial business charges the association for a service. Your association management function also supports you with the preparation of your advance turnover tax return and electronic balance sheet.
In addition to general ledger accounting, you can also manage accounts payable and accounts receivable transactions and process payment transactions. SEPA (Single Euro Payments Area) requirements are fully satisfied by unitop NPO Association software. Budget management, a cash forecast as well as comprehensive financial reporting round off the scope of services.
The financial management is certified and complies with the principles of proper financial accounting. We will be happy to provide you with a copy of the certificate.
The fixed asset function in your unitop association software enables you to professionally manage your tangible and intangible assets, taking into account the requirements of commercial and fiscal law. You can see the entire life of an asset at the touch of a button – whether it's acquisitions, appreciations, depreciations or special depreciations. You can calculate acquisitions by simulating different scenarios using planned assets.
As an association or club you provide services for your members, for which you receive a membership fee. This can be a simple sliding scale contribution, a contribution calculated on the basis of municipal rates or even a complex structural contribution in accordance with the purpose laid down in the statute. The membership management function in the unitop NPO Association software supports you in all cases with automatic calculation procedures and with an easy-to-use interface. In addition, you can always see all the new members as well as upcoming honours and birthdays at a glance. The ideal conditions for the tailored support of your members.
With project management you get a function that assists you with the planning, implementation and management of internal and external projects, for example, with consultancy work offered by your association or club. Record the various master data about your project, such as the duration, project status, contacts involved or invoicing information. Define the individual project steps through so-called project tasks and assign the necessary resources to each project task. Your association software also conveniently supports you with invoicing, e. g. when you need to invoice external projects.
This function in your association software supports you with the planning of your events in rooms on site or at other venues. You can define equipment details and seating configurations for these rooms and use a freely definable time grid to specify the times at which your rooms can be occupied.
The graphical room and resource overview in your association software shows you at a glance the rooms in which events are being run and where you have planned to use your projectors, notebooks and other presentation material. Convenient rebooking functions assist you when plans change, ensuring a quick update of event plans.
Workflow control in your association software supports all work routines in which several employees are involved – for example, checking incoming invoices or creating and signing certificates of attendance. This ensures that the defined tasks are completed on schedule in the correct order; your employees automatically receive notification. Workflow control in your software for associations provides valuable services, especially for time-critical processes or approval procedures.
Die ganzheitliche Software
Funktionen
Software features
First class infrastructure and working environment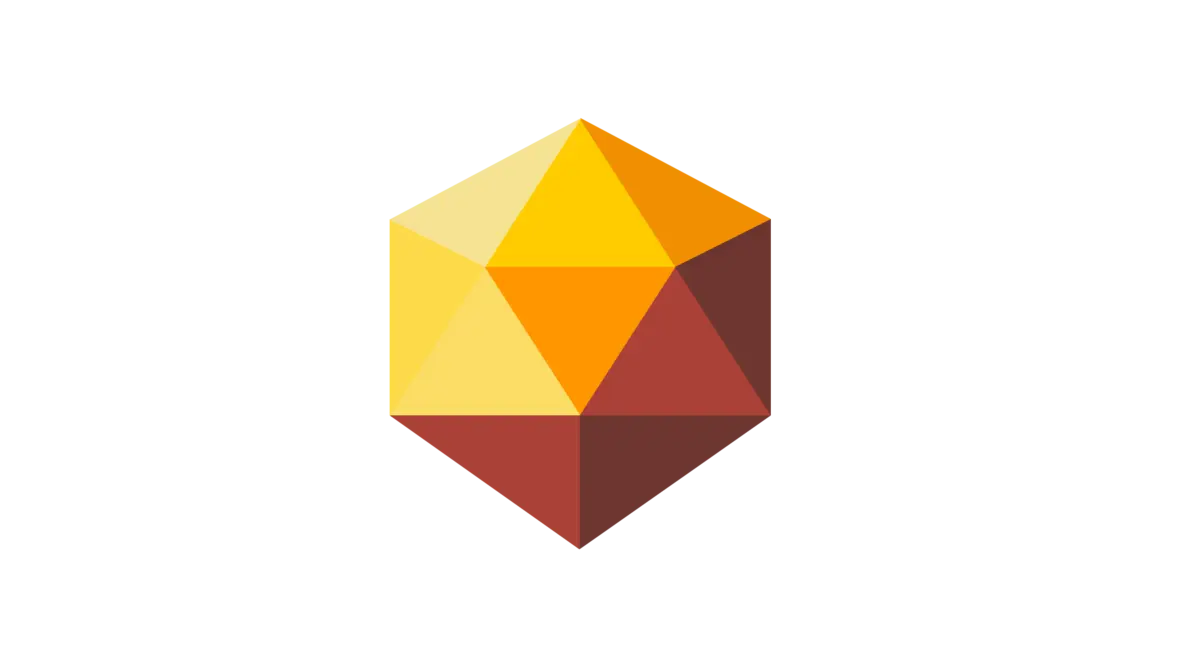 Individual interface design
The more focused the information available to you, the more successful the measures based on it. We rely on the so-called role personalisation of Microsoft Dynamics Business Central to improve your efficiency and decision-making and further simplify the use of the unitop NPO Association software. This ensures that you only see the information that you actually need in your day-to-day business in your association management interface. It looks familiar and is easy to use thanks to the look and feel of Microsoft.
Stable operation
unitop NPO Association software is so well-engineered that it reflects the processes in your organisation in standard functions like no other software for associations. This high level of standardisation accelerates the implementation and supports a stable continuous operation, easy updating and maintenance and low-cost cloud hosting. It goes without saying that unitop NPO can easily be adapted to your individual requirements if desired.
Convenient to use
With unitop NPO Association you enjoy the convenience and transparency of integrated software for your association, allowing you to easily use all Microsoft applications in the unitop interface. External programs can be easily connected via web services.
Data access worldwide
As you conduct your day-to-day business completely from the unitop NPO Association software, you and your employees always have access to all relevant data and data sources in your organisation – anywhere in the world and with any device. Interfaces and sources of error disappear, thus creating transparency: You save time and money.