Why should I join GOB? Why should I join #TeamGOB?
Our over 300 employees make us successful. Meeting eye to eye, continuous development and the collaboration within #TeamGOB are essential aspects of our success. No matter if you are a millennial or a baby boomer, introvert or extrovert, creative or analytical, you will become part of an owner-managed family business that has been successful in the IT industry for more than 50 years. Good and helpful cooperation is an important factor of working with each other and with our customers. Many colleagues have been part of #TeamGOB for quite a long time and they like to share their knowledge and experience. We regularly celebrate colleagues who have been with us for 10, 15, 20 years or even longer.

Our People Development offers everyone the opportunity to choose suitable trainings and measures of further education or to follow our individual learning paths.
#TeamGOB use premium IT equipment and work with the latest technologies, ensuring that we can work from everywhere. It does not matter if we are in the GOBbuilding, on our terrace, in the cafeteria, at our customers, or at home: The question is not where we work, but how.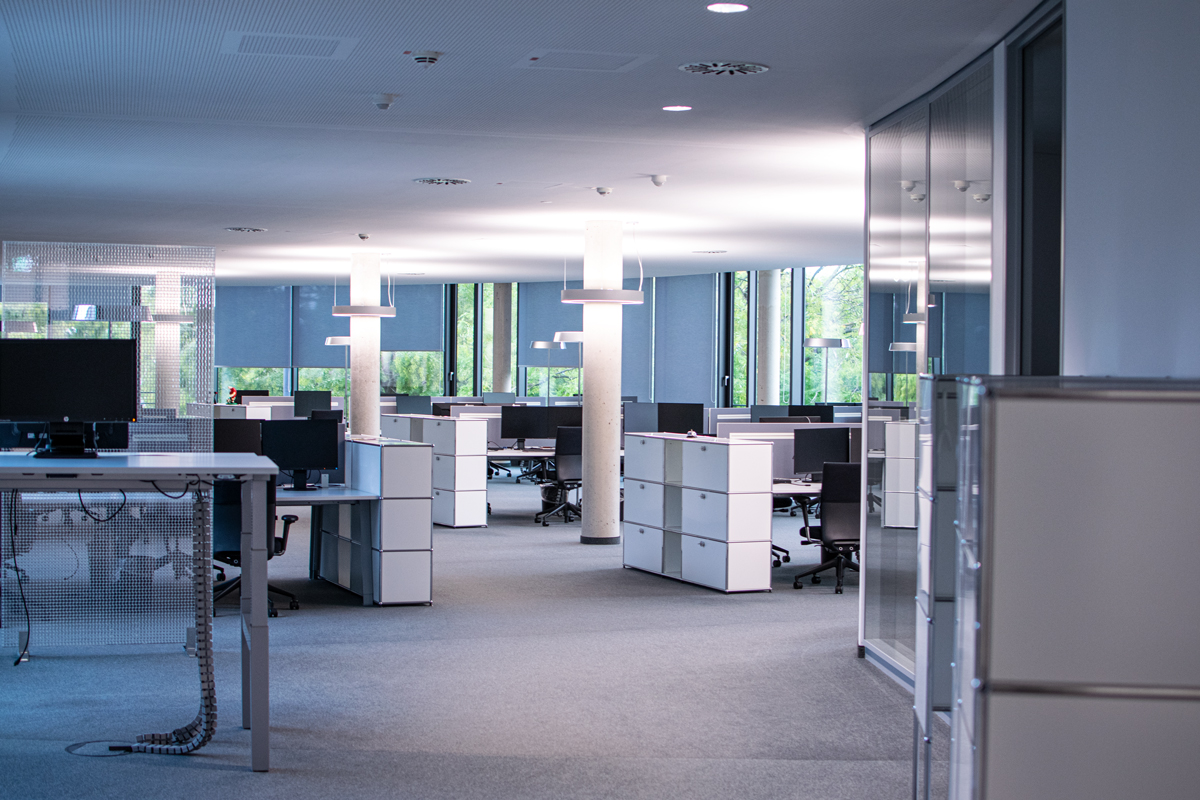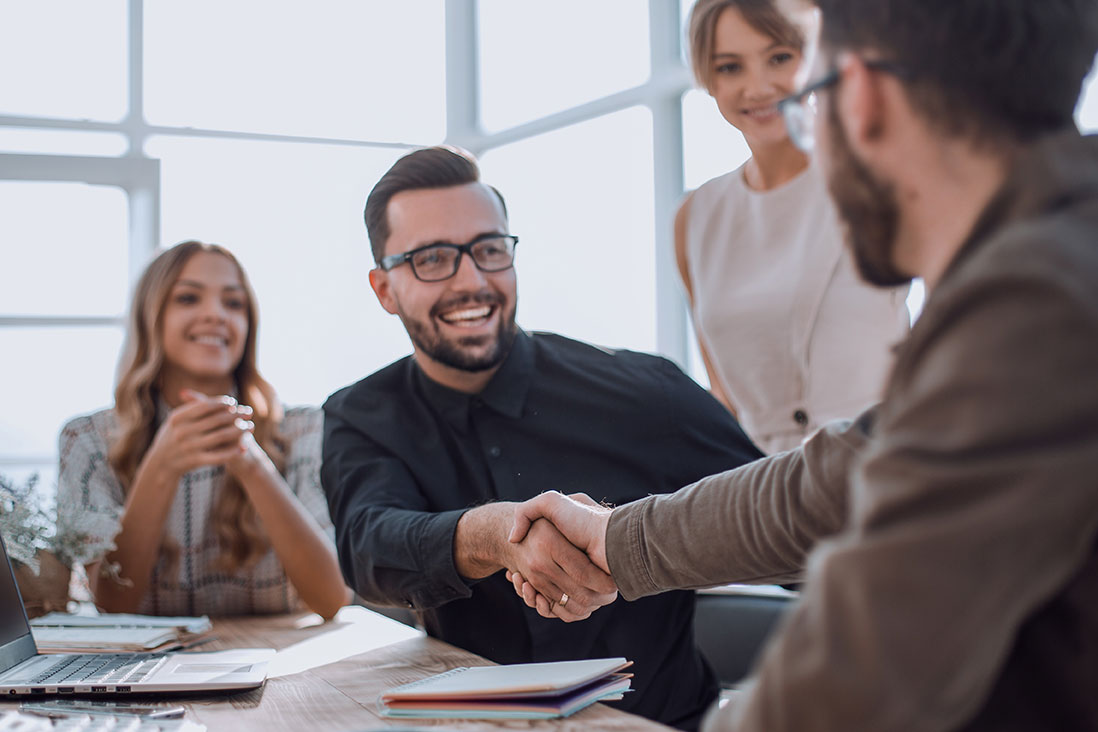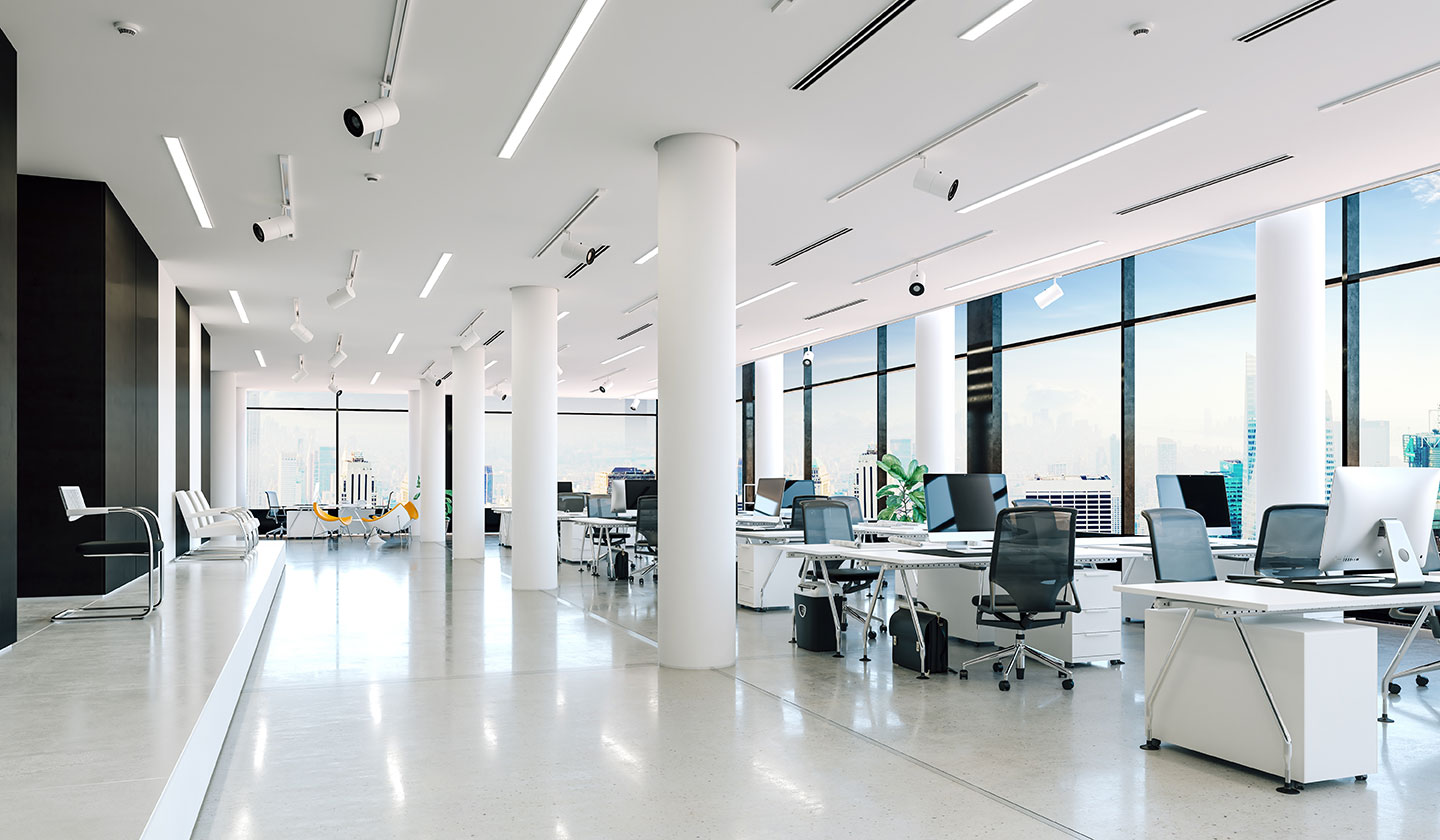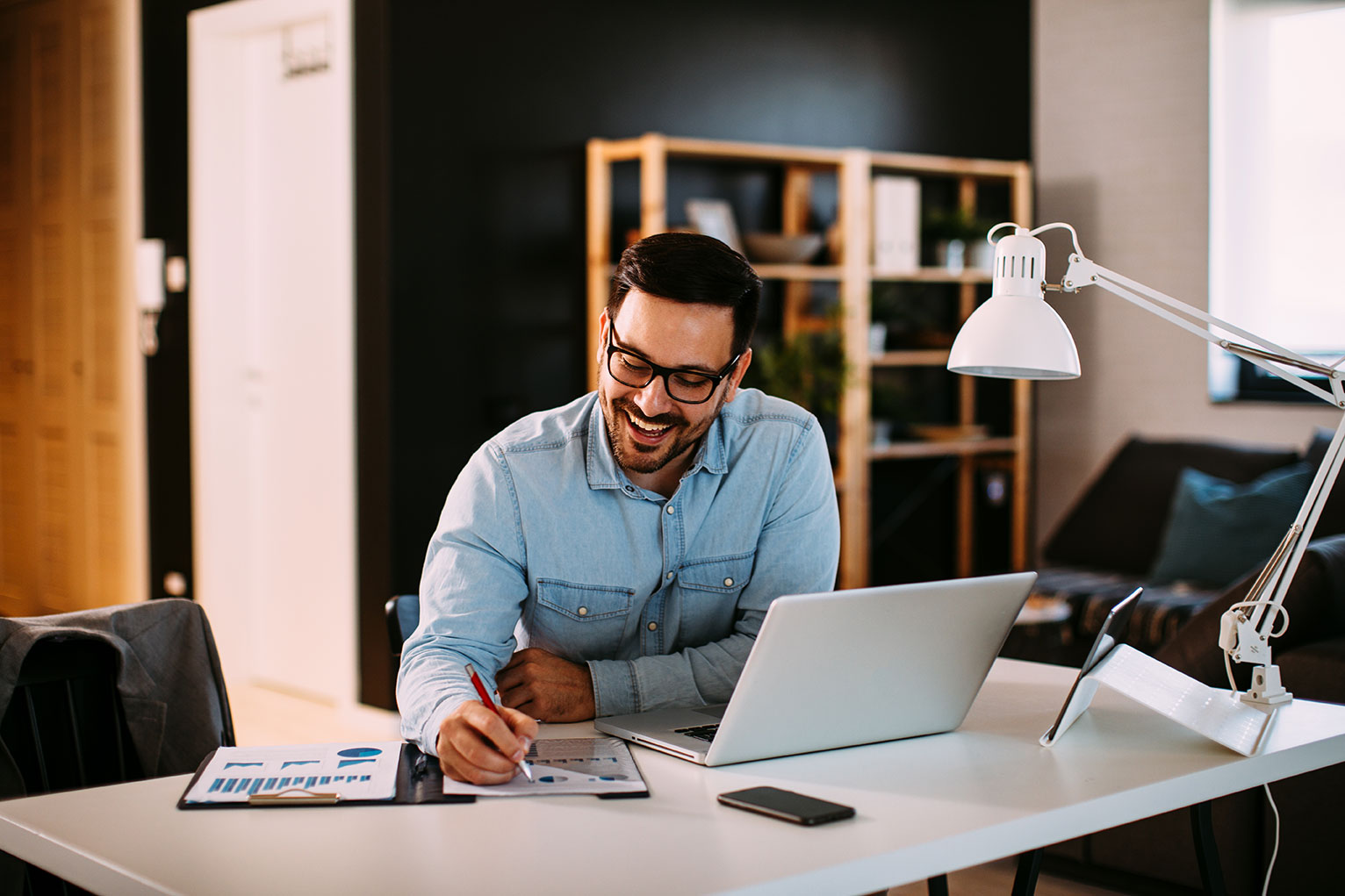 Benefits – what we've got to offer …
We emphasize a pleasant and collaborative working atmosphere with flat hierarchies and the opportunity to make a difference. Job and private life are much easier compatible thanks to the possibility of planning working hours flexibly and independently and working from home. Education is part of GOB's DNA! Our GOB People Development offers you a wide range of further-education possibilities. Our employees' knowledge is vital for the success of the whole company. Whether it's internal workshops, external trainings, or digital learning formats: We know that learning needs to be flexible as well, and that is why every employee gets free access to the online learning portal "LinkedIn Learning".

We not only have an event in summer, a Christmas party together with family members, or our annual kick-off event at the beginning of the year, but also our regular "sun downer" during summertime, where colleagues can meet and exchange ideas over a cool drink.

Our internal communication department ensures fast and transparent distribution of all news and information throughout GOB. This way, we all have the same knowledge base.
Milestones of our success
1965 | Starting shot for GOB
GOB's journey starts in the wild sixties. Founded as corporation for organization and office technology, it is now a corporation for organization and consultancy. The employees have been a potpourri, from programmers to sales people, even back at the time.
Heinz Bellen and Andreas Wessels become managing directors of GOB in the early 90s.
1997 | Navision – basis of our unitop concept
Which future-proof basic technology are we going to use to design future software solutions? The decision was made for the Navision technology to secure the future for GOB and their customers. This decision for the basic technology is still valid. It led to the precursor of our current unitop product cube.
Our new core business focusses on ERP software and IT infrastructure.
2002 | unitop – the all-in-one solution
Here it is: our very own product! After years of experience and continuous development, we are able to offer our customers an all-in-one solution.
The basis for the development of unitop is formed by Microsoft Dynamics 365 Business Central (formerly Navision) and by other Microsoft products that we expand with our industry solution and with individual components. This results in an all-in-one business solution that provides high transparency and productivity in day-to-day business.
Watch this video to learn more about the components of unitop.
2015 | 50 years GOB – systematic success with software
Happy birthday #TeamGOB! Thanks to employees that have been motivated for years, a lot of new employees, and numerous new and long-term customers, we can look back at 50 successful years of GOB! Tim Bellen and Dr. Christian Lehmann become part of the management in 2016, shortly after our anniversary.
2017 | Relocation for #TeamGOB
Our permanent headquarters have been in Krefeld since 1999, deeply rooted in Europark Fichtenhain A 4. The building just became too small! The need for more space for our current and future employees became obvious.
The need was fulfilled in 2017 and we moved into our new building in Europark Fichtenhain A 5. The building with sustainable structures and more than 450 workplaces required a construction time of 16 months.
2018 | Our management
A long-planned generation change took place when the chairmanship of the management was handed over from Heinz Bellen to his son Tim Bellen. Robert Küpper became a member of the management in the same year and has since supported the business with Andreas Wessels, Dr. Christian Lehmann, and Tim Bellen.
2019 | Awards for GOB trainee programs
We are very happy that our trainees have been participating in the long-standing experience of our employees for more than 16 years. We don't leave anyone behind! Our trainee program was rewarded the first time in 2019 when we received the distinction "Fair trainee program 2019" from trendence. We received this award again in 2020 and we are happy that we can take this route together with our trainees.
2020 | We are #TeamGOB
We are very proud of our #TeamGOB. 28 of our employees celebrated their anniversary at GOB in 2019 alone and even more than 35 in 2020! Many of them have been part of our team for 10 years or even for up to 35 years.
In spite of the global coronavirus pandemic, we keep welcoming new employees thanks to modern technologies, hygiene and safety concepts, and a strong team spirit.
We keep being on course for growth.

More insights on Instagram
Our team GOB is very versatile and constantly on course for success. You would like to get to know us better? Then simply visit us on Instagram.