Microsoft Dynamics 365 Marketing
Keeping track of your marketing campaigns
Microsoft Dynamics 365 Marketing is a cloud application for the automation of marketing that helps you to make your marketing effective, to increase the generation of leads, and to win new customers. Collect all customer information in one central place, carry out effective marketing campaigns and evaluate them afterwards. Customizable email templates, web tracking, lead nurturing, and lead scoring enable the generation of personalized and automated customer journeys. Your CRM marketing software can also be connected to your social-media channels, you can use it to control your event management and store all your marketing interactions in it.
You can follow the success of your interactions exactly thanks to comprehensive analyzing and reporting tools. Analyze the cost-benefit ratio to gain insights for your next marketing measure. Benefit from the tight integration of Microsoft Dynamics 365 Marketing with other departments like sales or with your ERP system.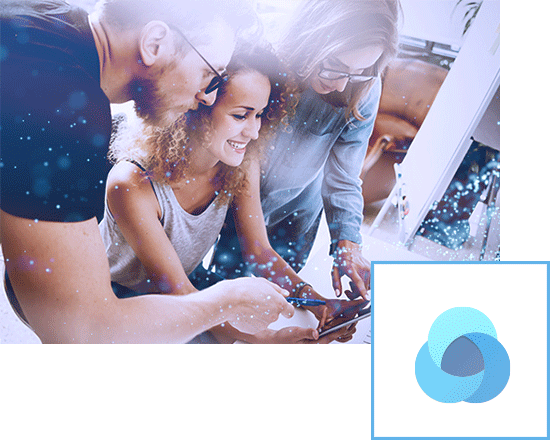 Microsoft Dynamics 365 Marketing at a glance
The CRM marketing software enables the automation and customization of complex processes because many businesses face the challenge of having to generate more and more leads that require a huge amount of maintenance.

Microsoft Dynamics 365 Marketing offers numerous features that help you make your marketing campaigns a success while observing the rules of creative and performance-controlled marketing.
unitop Marketing for Fundraisers
Successful fundraising marketing
Finding a suitable marketing tool for fundraising used to be quite a challenge. We have the solution for you: Use unitop Marketing for Fundraisers and connect the tool with your current ERP system. Start designing exciting campaigns for your donors right away. Our long-term experience in the fundraising industry went into the development of unitop Marketing for Fundraisers. This ensures that industry-specific characteristics are considered and that the communication with your donors is simplified.
Connect sales and marketing interactions to achieve better results. With a complete basis of data, you can make better decisions and evaluate them permanently.
Always have all the important KPIs at a glance to evaluate the success of your marketing investment.
Always keep the 365° overview. Analyze the behavior of your leads and your customers. When is your target group active? Which campaign appeals most to the target group and has a positive effect on the click rate?
Microsoft 365 enables a seamless co-operation with other systems and tools. This results in greater effectivity throughout your complete marketing process.
Integrated AI features facilitate the collection, evaluation, and interpretation of all data.
Data protection is an important issue. For this reason, all data is stored on a secure platform that complies with the GDPR. Integrated data-protection features assist you in GDPR issues and in guidelines for accessibility.
The direct connection to Microsoft Dynamics 365 Business Central offers you a powerful tool that interacts perfectly with unitop Marketing.
Get an efficient marketing tool that you can also use specifically for fundraising.
Reach a higher yield through data-based decisions and optimized adjustments to your marketing campaigns.
We are Team GOB, your partner for Microsoft Dynamics 365 Marketing
We truly are a medium-sized company, just like our customers. Half a century of experience with small and medium-sized businesses from industry, trade, and the non-profit sector enables us to meet our customers eye to eye and to adjust to their individual needs. Our employees are our greatest potential. We know that, and that is why continuous development and further education of our more than 300 employees is an essential characteristic of working together. It's all in the mix. Our employees bring experiences from various (specialized) areas, a real added value for everyone involved!

But that is not all. What is the point of the best software solution if our customers are not able to use it the right way? Taking every single person with us on the journey into the digital world is a matter of great importance to us. We will take you by the hand and we will walk the way together with you at your individual pace. Step by step. Successful communication is very important to us, which is why consulting and service "eye to eye" is our top priority.
From the idea to going live
GOB is at your side in every phase of the development, whether it is the first brainstorming, the implementation, the training of your employees or going live. Our services in detail:
Getting to know each other
Planning workshop
Executing implementations
Consulting on software introduction
System configuration
Data transfer
Creating concepts for a successful rollout
User trainings
Trainings for administrators
Recommendations for licensing and using Microsoft Dynamics 365 Marketing and Microsoft 365
Conducting a Microsoft Dynamics 365 Marketing workshop
Solution strategies for the visualization of typical requirements
Transparent costs
Creating a solution architecture based on the Microsoft Power Platform
Transitioning concept
Solution rollout and accompanying measures (trainings and project management)
Concept for the permanent support of the solution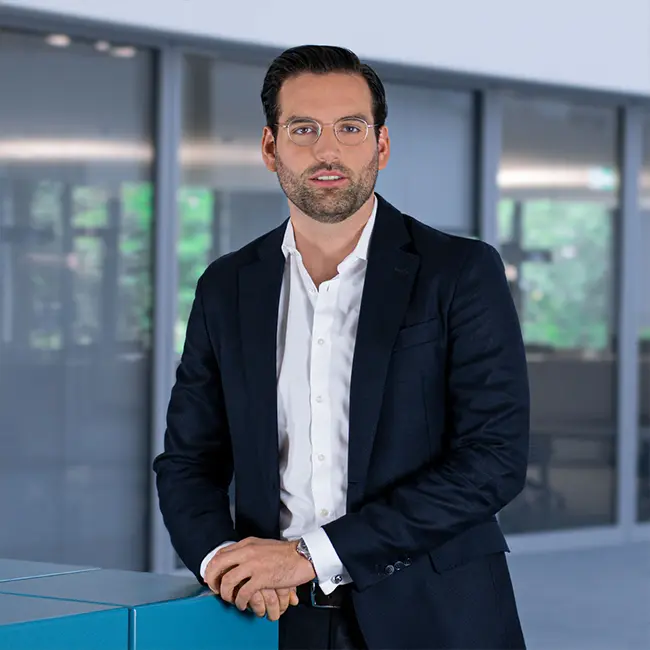 We aspire to offer our customers a fully cross-linked solution. We will form the basis for your digital transformation with unitop Marketing as part of our comprehensive solution concept. Focus on your customers, analyse your target group, and control your campaigns. Your conversion rate will increase, facilitating growth.
Robert Küpper, Managing directors
GOB Software & Systeme